By LeRon Boyd, Edge of Yesterday intern and guest blogger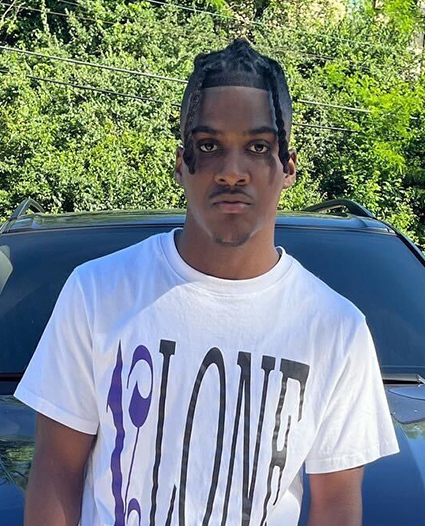 Creative writing. Enter a mental space where your creativity flows and your hands can write it down. "Time travel" was the topic of our first assignment [at the Edge of Yesterday], which also served as a chance for me to get to know my fellow interns. Personally, I enjoy imagining time in the future because the past has already been recorded.
In order to impart the life lesson that constructive criticism is the best criticism, Edge of Yesterday really gets inside our heads and forges a connection with peers to share and discuss.
Edge of Yesterday encourages us interns to lose ourselves in our writing while provoking conversation about it later on.  For example a brief writing prompt that was assigned to me and my peers was, " What is holding you back and how can you fix it?"
My answer to this prompt was, I am my biggest enemy. I hold myself back through mental blocks and procrastination. Activities and solutions I do now to help discipline myself is playing football and dieting myself to eat healthier foods.
From Journaling to Field Trips: Stories R Us
Edge of Yesterday offers a free journal for interns to just write in, which demonstrates a sense of consideration for mental health, as that can be a safe place for some writers whose creative writing can be therapeutic. Along with author interviews, we go on enjoyable field trips. As an actor, my favorite field trip was to the Round House Theater, where we went to see a live production of Nollywood Dreams. Seeing that performance and talking to some of the actors really gave me more motivation to pursue my aspirations and objectives. 
Young people like me are inspired to write and use their imaginations to travel in time by the experience and way of life known as Edge of Yesterday.
About the Author:
LeRon Boyd is an up-and-coming influencer and actor. His early ambitions for poetry laid the foundation for his dream of becoming an entertainer. LeRon enjoys participating in sports and plays football for McKinley Tech High School. In addition, he enjoys playing video games, participating in sports, and writing poetry. LeRon is about to enter his senior year, intends to take a year off from school after graduation in order to pursue his dream of being a social media influencer. If things don't work out, he plans to enroll at Morehouse University or Clark University after spending a year pursuing his dream. LeRon loves to eat peanut butter sandwiches.