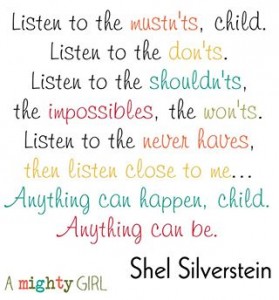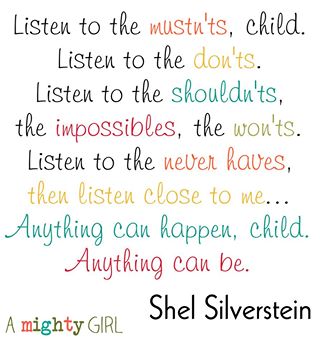 Excited that my intrepid new story editor Mari Lou is an expert on Middle Grades (MG) fiction. That, for the uninitiated (and me, among them!) is how publishers categorize novels geared towards 8-12 year olds, in particular. Notable classics in this genre: A Wrinkle in Time, Matilda, and The Giver, which was recently released as a feature film. Some would also place Harry Potter in this category–at least for the early books in the series.
Quite a category, and one where my own kids–and I, quite frankly–have spent many happy hours fully absorbed in story.
Where to place Out of Time in the pantheon of publishing for children has been an active matter of debate for months now, since before competing in the When Words Count Retreat Pitch Week competition. Originally, I felt the story was for teens and solidly within the Young Adults (YA) category. This matters vastly for publishers, parents and readers for widely varying reasons–from what section of a bookstore (real or virtual) displays the book, to whether parents find it appropriate reading for their kids (especially at younger ages where parents pick out and pay for the books), to how readers identify with the protagonist.
Because Out of Time is told across genres–book, screenplay, social media and, notably, Web site–the picture is far from clear. As one very obvious example, kids under 13 cannot have Twitter accounts or Facebook pages of their own, and these are places where I hope to spur social storytelling adventures. Is there a workaround in the realm of gated social media gardens that mimic Facebook without subjecting younger children to what can feel like the wild, wild West of Instagram and its like?
Of course, God-and-the-market willing, Out of Time can grow into a series. Now that Charley has unlocked the secrets of time travel, there is nothing to keep her from fulfilling her wish: to meet the "superheroes of history," as she calls them. Like many such series, there is the potential for readers and fans to grow up with the book's heroes, much like kids who mature alongside Harry, Ron, Hermoine and friends.
What's Cliche about Kid-Lit?
Cliche is, perhaps, the wrong word here. It is more like defining the set of circumstances that launches a character on the journey that will lead her to her destiny. What Joseph Campbell calls "The Mythic Journey." Think of Harry's magic-wielding adventures in vanquishing the monsters that arise along the path of growing up. Or the obstacles Katniss must face to protect her sister, her friends, and her District from the machinations of The Capitol.
For Charley, I have identified these two qualities that force her out of the relative safety of her conventional upbringing and out of time and into the dangerous unknown:
 Listen to your heart.
Believe anything is possible.

As I work on redrafting this story, these are themes to revisit over-and-over. Interesting to strip down the story again to its skeleton and rebuild on a stronger foundation.
Ultimately, Charley must find a world where she is free to be herself, and supported in her quests.
And after all, isn't that a dream we should vision into being for all children, everywhere, and throughout time?
Calling all readers to ponder. Do you have a favorite story of childhood where you could see your own hopes and dreams take wing? What were these, and what impact did they have on you?
Eager to read your stories in comments below.
The Out of Time Media Web site can