CREATIVITY Lab
Unlock curiosity. Stoke passion. Inspire action.
Browse our programs for teens and adults below—and develop the art of storytelling, as you tap into your creativity.
Interested in the science of stories and how they help us learn and grow? Read about creativity and the brain.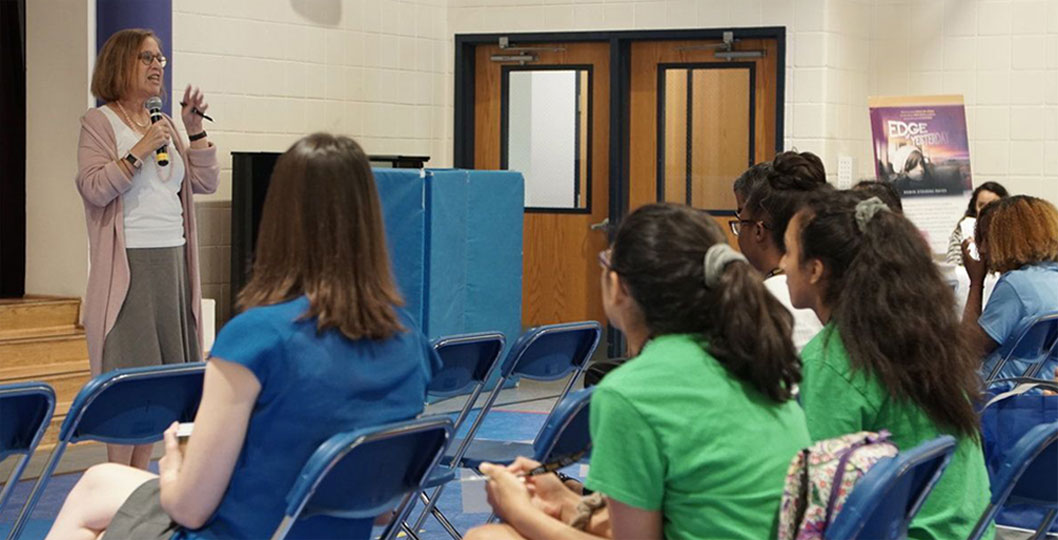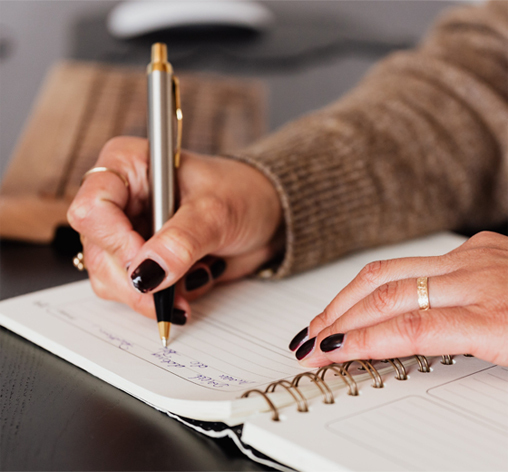 Story of Your Life: Journaling through Times of Change and Crisis
For Adults
Change is hard. Never more so than when our lives have been upended by a pandemic. Sometimes, we just need an excuse to take ourselves away from the day-to-day and release the stress. In this live, interactive program, we'll journey together into the art and heart of storytelling.
Workshop: Five sessions full of inspiration, tips and tools to make daily journaling a meaningful part of your life.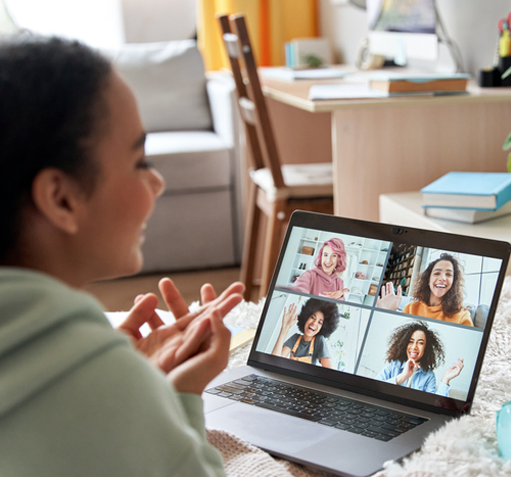 Your Future: Where STEM and Story Meet
Blending STEM, story and creativity, Robin Stevens Payes, author of the Edge of Yesterday teen time-travel book series is now offering high-school girls a unique opportunity to claim their voices and innovate the future through STEM, arts and creativity.

Workshop: 5-week session

The Story of Your Life: Journaling for Creative Release and Reflection
For Teens 13-18 (live online*)
Life's been upended. Stress, peer and social pressures have reshaped our world and impacted our lives. Sometimes, we just need time to reflect. In this workshop, we'll:
Access tools to open your creativity
Strategies to get started
Tactics to find time to journal
Workshop: One 2-hour session
Participants may also have an opportunity to see their work published on Edge of Yesterday's Make the Story Yours
story platform!
SUMMER INTERNSHIP
For High School Students
How do our stories—about ourselves and the world we live in—show echoes of the past and a pathway towards the future?
In this six-week program, students investigate pivotal historical time periods related to the Edge of Yesterday book series and tap into their curiosity, creativity and empathy to explore how the past informs their present. Students will get hands-on experience interviewing, writing, leading, collaborating, setting and meeting deadlines (and more!) in a professional, entrepreneurial environment.
BACKSTORY
Why Storytelling and Creativity Matter
In this part of our Creativity Lab, we bring you the backstory: how daydreaming is vital to brain health. What we know (for now) about time travel. Why having a growth mindset is a strong metric of success. And, most of all, why creativity matters.
Our goal: to encourage your curiosity, deepen your drive to discover and make learning fun!
---
MINDBENDERS
A Fun Way to Feed Your Brain
Mindbenders provide a stimulating cognitive activity that can boost various parts of our brain. Here, we offer a mix of fun and whimsical digital puzzles hand-created by artist and educator Becky Tai.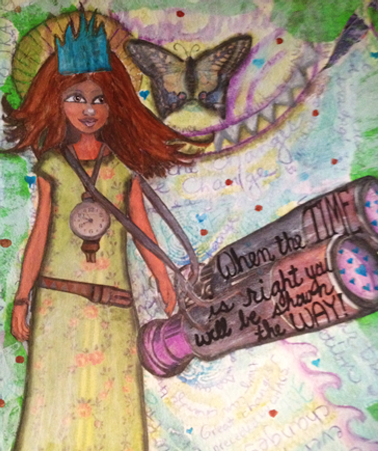 SPECIAL EVENTS
Book talks, workshops, and classes, oh my!