To Infinity and Beyond: The Hidden World of Animation
From Steamboat Willie to Toy Story, learn how animation grew into the industry powerhouse it is today!
Like many kids, I grew up with a steady diet of sandwiches and cartoons. My brother and I scrambled for the remote Saturday mornings and watched the whole line up - Rugrats, Pokémon, Yu-Gi-Oh!, Avatar, The Last Airbender, and Animaniacs.
We also gorged on animated movies; from DreamWorks productions such as Shrek, Miyazaki films like Spirited Away and Kiki's Delivery Service, as well as penguin heavy films like Happy Feet and Surf's Up. We especially enjoyed and devoted many hours to Pixar films. Monsters, Inc. and Toy Story often played in our home theater.
As we grew older, we did not lose our passion for Pixar. I admit that I did tear up at Coco and maybe some sniffles at Toy Story 3 and 4. These movies are powerful and just as impactful as live action films--and sometimes even more so (think the incredible emotional power of Coco and Toy Story) The details and beautiful imagery of these animated films always have fascinated me. How did animation as an art form come to life and hold such a steady influence on pop culture today?
Once Upon A Dream
J. Stuart Blackton is also credited as the innovator and founder of American animation films (even though he was British). He wrote and illustrated features on personalities in the news for the New York World back in the 1880s, and had a popular vaudeville act where he drew high-speed sketches which he called "lightning sketches." An 1896 meeting with Thomas Edison, inventor of the Vitascope film camera, spurred Blackton to take his illustrations to the next level. In 1900, Blackton would then go on to produce The Enchanted Drawing for Edison, the first silent picture to include animated sequences in 35mm film.
This pioneer in the new field of moving pictures went on to produce the first fully drawn animation (at least the earliest one known), Humorous Phases of Funny Faces (1906), in the United States. His next film, The Haunted Hotel (1908) was a success with audiences, one of the first animated films to be received positively by the public.
Meeska Mooska, a.k.a., Mickey Mouse
Walt Disney Walt Disney brought color and sound to the world of animation, Steamboat Willie, included whistling and a musical soundtrack. This animated short put Walt Disney on the map. Steamboat Willie eventually became "Mickey Mouse" and we all know where that goes!
Disney's first animated, full-length feature film that incorporated all of the new techniques, Snow White and the Seven Dwarves, became a huge success when it was released in 1937. Walt Disney even won an honorary Oscar for this crowning achievement.
Disney's next animation win came with Fantasia (1940), created to combat Mickey's decline in popularity. The film revolutionized the use of animation and classical music together.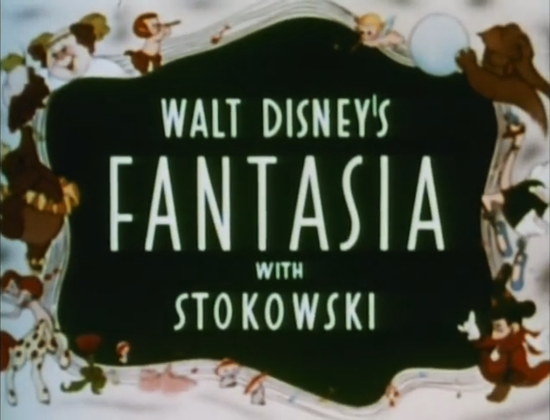 2D animation reigned supreme after Snow White and Disney released massive hits such as The Lion King, Beauty and The Beast and The Little Mermaid. However, computer graphics had yet to truly impact the animation scene until 1995, when Pixar and Toy Story completely changed the game. They created their own technology to render the 3D digital images that made up the film. Toy Story mixed incredible technical talent with a heartfelt story, something past animations failed to accomplish. The story was just as important as the incredible technology. Toy Story also won an honorary Oscar for its game-changing style animation. Its sequel, Toy Story 3, was the first animated film to be nominated for best picture.
The Academy of Motion Pictures and Sciences (a.k.a., the Oscars) has only awarded animated shorts since 1932 (the first was Disney's Three Little Pigs) but after Toy Story, they created a new category for this pioneering genre; best animated feature film. The first recipient of the coveted competitive Oscar was Shrek in 2002.
2018's Spiderman: Into the Spiderverse brought a new form of animation on to the scene, inspired by comic books, like what the film was based on. It paid off as they won the Oscar that year!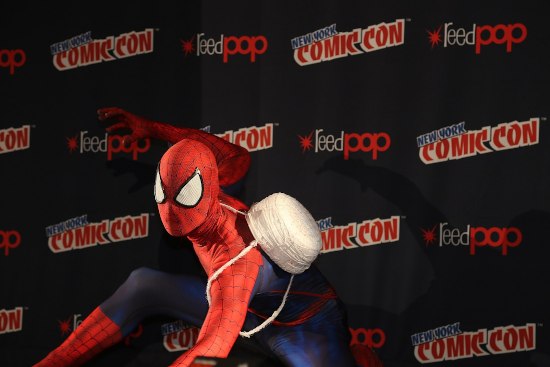 It seems like animation is getting more and more advanced every year. Rapid advances in technology continue to wow audiences. Ever since Jurassic Park, computer-generated imagery (CGI) have been featured in many blockbusters, from the Matrix to the Avengers franchise to Disney's "live action" remakes.
With so much innovation in the field, who knows what the future will hold! I personally cannot wait to see what's next.
Want to Learn More?