Podcasting Chautauqua: Then and Now
One rare summer place, two wise elders, and three eager teens record history.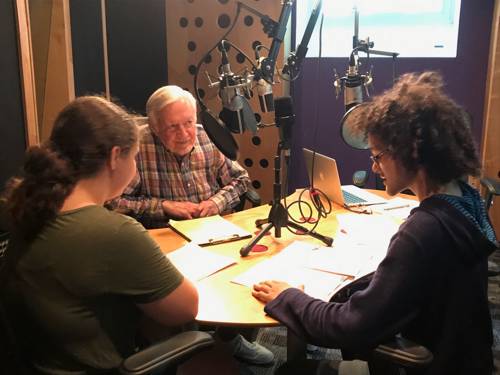 What happens when you bring people together across generations to listen to each other's stories? This summer's "Storytelling Chautauqua: through Time Travel" class for young teens enrolled in the Chautauqua Institution's new Boys and Girls Club-Plus program, aiming to introduce STEAM enrichment into the summer experience in the Chautauqua recording studio.
In studio interviews conducted by the kids, Marlie Bendiksen, a longtime Chautauquan, and Dick Karslake, whose family has been summering in Chautauqua almost since the summer learning place was founded in 1878, regaled the kids with stories of their experiences there during World War II.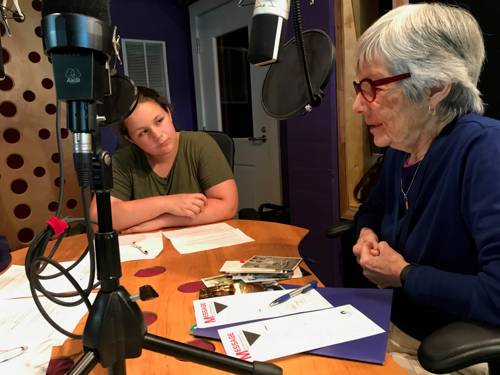 Teens Molly, Christopher and Alexa learned the ins-and-outs of creating an oral history podcast and had the opportunity to record them live, learning writing, recording and post-production techniques in a professional studio setting. Christopher, a musician, was inspired to record the opening and closing music for the podcasts on his clarinet. He chose two excerpts from a Bach suite for cello.