On a recent Thursday afternoon in February, I was invited to do a Twitter Takeover for Young Entertainment Magazine (@YoungEntMag), doing a #YAauthorTakeover. I was a little nervous in the lead-up, but the two hours flew by.
I've used screen shots to capture here–because ye olde Storify is no longer an option (boo!). So the order of the chat below is reverse chronological. You can read bottom to top, or stand on your head–starting with our "Hello" at the end, or whatever technique works best for you.
No matter, the event was awesome. Here's how the chat went down: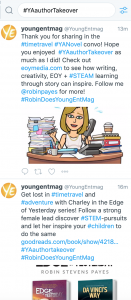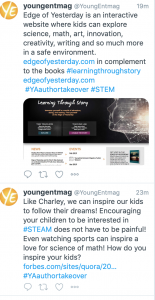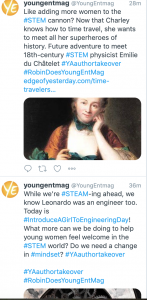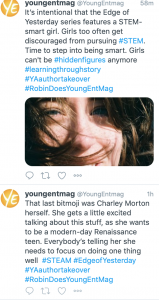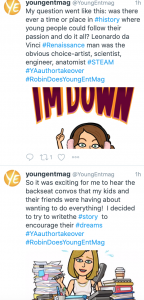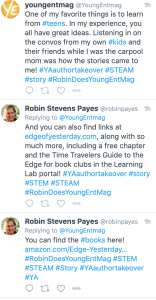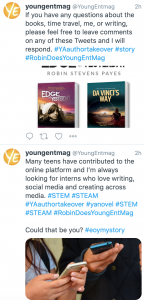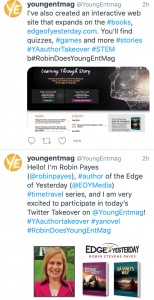 To see the chat on Twitter in the original, in full, check out our February 20 tweet stream –we'd love to continue to answer your questions. Tweet me @robinpayes and let's keep it going!